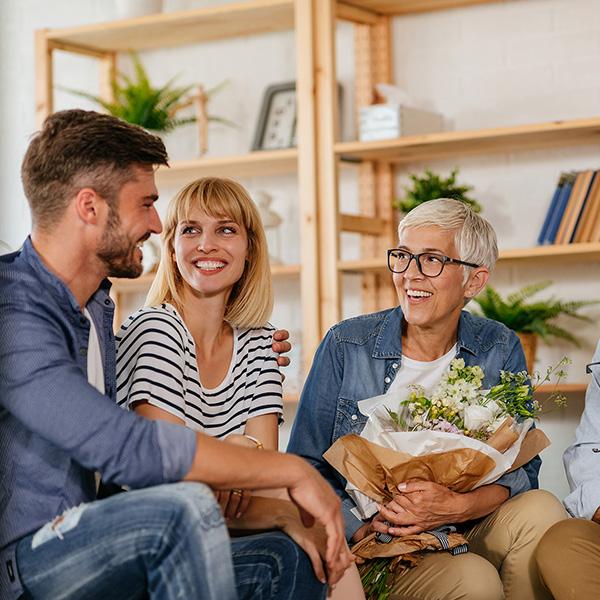 Household Help
According to a CIBC Gifting Poll, 76 percent of parents said they would extend financial support to their children so that the kids could move out, get married or move in with a partner. 
Today's real estate prices often make it a huge challenge for young, would-be buyers to scrape together the down payment necessary to buy their own place, keeping them at home years after the age their parents had already flown the coop. For this reason, an increasing number of parents are giving their offspring a helping hand by contributing a lump sum toward their down payment, formalized in a document known as a mortgage gift letter.

A gift letter confirms that the down payment funds are being given to an immediate relative with no expectation that the money will be paid back. This reassures the mortgage lender that the borrower doesn't owe that money in addition to the mortgage funds being loaned from their institution.

Assuming you're not putting yourself in financial hardship, gifting money now, instead of leaving it to your children in your will, makes sense for a number of different reasons, from legal and tax implications to simple timing: they need the money for a home now, not decades in the future.

If you're not in the position to hand over a wad of cash but still want to help your kids finance a property, you may want to investigate the pros and cons of co-signing a mortgage with them. While this involves liability on your part and certainly isn't as clean-cut as cutting them a cheque towards their first home, it is an option worth discussing with your bank or financial adviser.